Description
Material
Glass - Clear
Diameter
132 mm
Length
Height
75 mm
Weight
Maker
Crown Crystal Glass Co. Ltd. (Australia)
Mary Walker No.
This variant of this juicer is very rare and not listed.

See:

N-211

Notes
This juicer has a raised map of Australia on the thumb grip (see below).
The likely date is 1938 - Australia's sesquicentenary.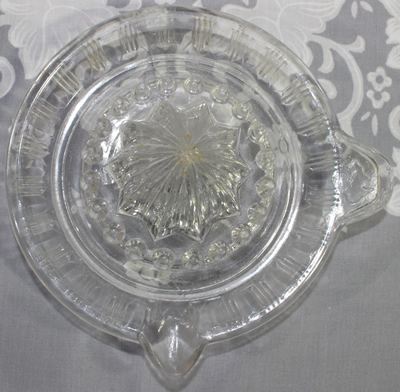 Top view of a map of Australia Crown Crystal (Australia) juicer


Showing the embossed map of Australia on a Crown Crystal (Australia) juicer