Description

A orange jug like juicer with with a cream interior. There is a loop handle and a strainer wall across the pouring spout. The juicer has a citrus peel texture.

Material
China
Diameter
142 mm
Length
192 mm
Height
87 mm
Weight
401 g
Maker
Feilding's Crown Devon
Mary Walker No.
D-71 Colour variant (Orange with yellow inside)
Notes
Definite variant as I have more than one of this colouring.
Sizes vary between the two with different base marks.

Side view of large orange and cream, green handle, Crown Devon juicer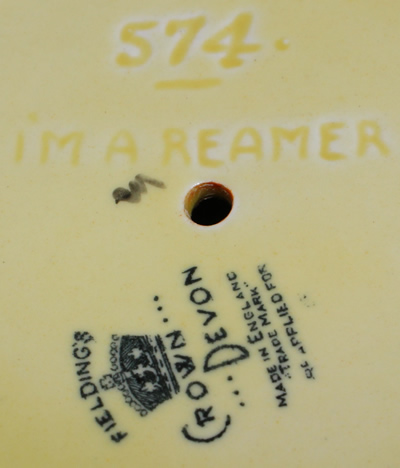 Base, showing base mark, of large orange and cream, green handle, Crown Devon juicer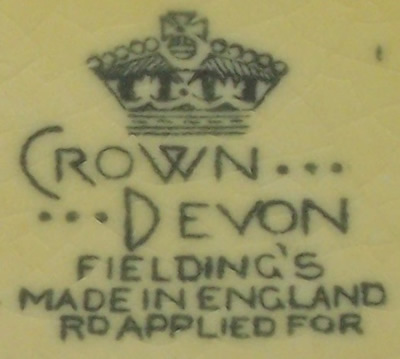 Different basemark on large orange and cream, green handle, Crown Devon juicer