Description
An chrome plated lever juicer on a wood base. The lever juicer sits on 2 legs. One leg has a handle. There is a bowl to hold the fruit next to the other leg and there is a bowl to hold a glass inserted into the base between the legs.
Material
Metal - Steel. wood and bakelite?
Diameter
Length
Height
185 mm
Weight
Maker
Not known
Mary Walker No.
Not listed
Notes

Registered design number

87257 dates the design to 1887.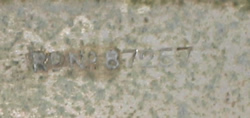 Registered design number on a chrome plated mechanical lever squeezer juicer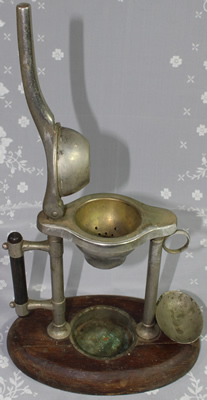 An open chrome plated mechanical lever squeezer juicer