Description

A large iridescent pink glass 1 piece jug like juicer. The bowl has 14 rectangular panels.

Material
Glass - Iridescent
Diameter
165 mm (diameter)
Length
215 mm (spout to handle)
Height
75 mm
Weight
790 g
Maker
Mosser Glass
Mary Walker No.
N-365 reproduction
Retail price
US$25.00
Date
2006
Notes

NRCA 2006 member reamer.

Used original Westmoreland mould reamer made by the Mosser Glass Company.

Altrnate view of NRCA 2006 member iridescent glass juicer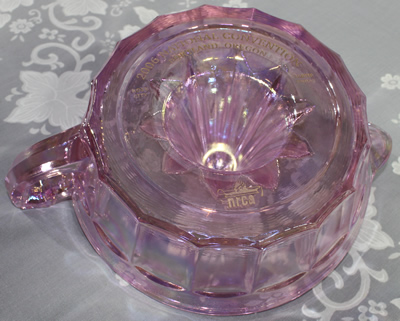 Printed base of NRCA 2006 member iridescent glass juicer